Royal Canin Urinary Treats Feline 7.7 oz.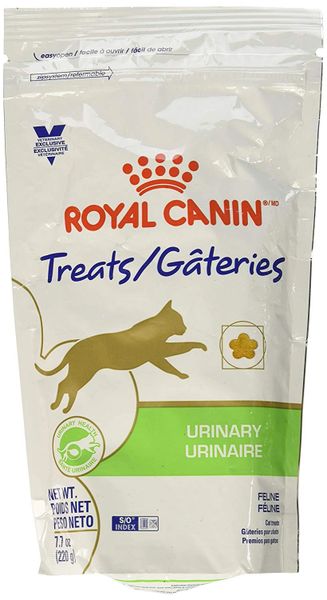 Royal Canin Urinary Treats Feline 7.7 oz.
Royal Canin Veterinary Diet Feline Urinary Treats are tasty, healthy treats for cats with urinary issues. These treats support urinary health, promoting a urinary environment unfavorable to the development of both struvite and calcium oxalate crystals. They make a perfect complement to Urinary SO diets. Remember, treats are intended to comprise no more than 10% of the daily caloric needs. RCVD Urinary Feline Treats are intended for intermittent or supplemental feeding only. Founded by a veterinarian, Royal Canin has over 40 years experience in health nutrition. Work with pet nutritionists, breeders, and veterinarians from around the world has provided knowledge about the specific nutritional requirements of cats. This knowledge has equips them formulate the optimal diet for your cat's special needs. For more healthy cat treats, check out Royal Canin Original Treats.